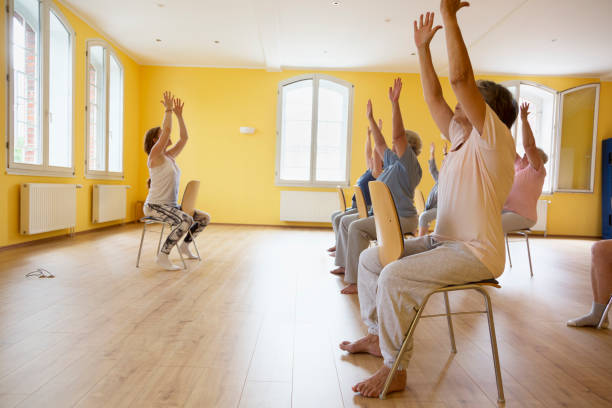 < back to Caregiver Hub
Chair Yoga
Starts
February 05, 2021 at 10:00 AM
Ends
February 05, 2021 at 11:00 AM
This class is offered on the 1st Friday of each month at 10am.
Chair yoga is a great way for older adults to get the wonderful health benefits of yoga - loosen and stretch painful muscles, reduce stress, improve circulation, builds strength and balance. Staying seated means that even frail seniors or those who aren't flexible can safely do the exercises, Please ensure you have a sturdy chair with a back and no arms for the class.
About the instructor: Neel Kamal
Motivated yoga instructor with extensive yoga practice and training in India and Canada; specializes in Hatha principles; trained in trauma-sensitive yoga; firmly believes in benefits of yoga for physical and mental health; enjoys inspiring others to improve wellness and commit to long term health and fitness goals; energetic and outgoing with collaborative spirit.
Register Now - one time registration for Jan-Apr 2021 classes.
This workshop will be conducted in English and on Zoom, if you are new to Zoom please check out our guide in the Resources section on our website.